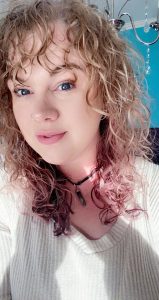 Hi! I'm Terri. I grew up on the North West Coast of Tasmania, and after a couple of years living in the big smoke of the Melbourne CBD, I returned to my beautiful home state. Tasmania has such a special place in my heart; it's where I have raised my children, met my partner, and lived for most of my adulthood.
Over the years I have started various personal ventures in different areas, including homemade beauty products, podcasts, even tarot readings! However, it was my dear mother who pointed out to me, "You only start these things so that you can build a website for them!" And she was right; I am a web development and social media enthusiast, and for over 15 years now I have provided my services to clients in Tasmania and beyond.
I love working with creative ideas, to help prepare and design documentation, but most importantly to provide you with a personalised, professional service.
I have worked primarily in the legal and health advocacy fields for over 12 years, growing my expertise in the multi-faceted world of administration. I am also a creative, dabbling in graphic design and website building, and love to help people bring their visions to life.
Why offer virtual assistance? Because I want to utilise the skillset and training that I have gained over my years of employment to support others achieve success in their fields, as well as to grow my own business and allow the freedom to make my own schedule whilst pursuing my passions.
I would love to speak with you about how I can help you in your business, whether that's general administration tasks, transcription, web development or maintenance of your website, or being your social media guru.